Invisible Aligners Treatment in Bangalore
Aligners are virtually invisible alternative treatment option to braces. They are the new normal for the misaligned teeth. Not all teeth malalignment can be corrected with it. The malalignment that involves mild to moderate crowding and spacing, mild rotated teeth and also the relapsed case after the braces treatment.
The pre operative stage of the teeth to be corrected will be scanned with intra oral digital scanner and the document and video will be made. The patient and the clinician will be able to judge the before and after scenarios in the patient`s mouth through the video. After the approval from the orthodontist and the patient, the technician will prepare the required amount of templates. The number of template may vary from 20 to 24 sets or likewise. For the correction of the tilted teeth a composite attachment might have to be placed over the particular teeth.  Maximum of 20 attachments can be placed if required. Reproximation or ipr (interproximal reduction) may have to be done for the proper fitting of the aligner template in some cases.it will be recorded and documented prior in the scan. The aligners can be removed while brushing or having food. It should be worn for at least 22 hours a day. Avoid having anything hot with the template inside the mouth as it may lead to the shrinkage of the same. Once the treatment is concluded, the patient is asked to wear the clear retainers for a perfect smile with straightened teeth.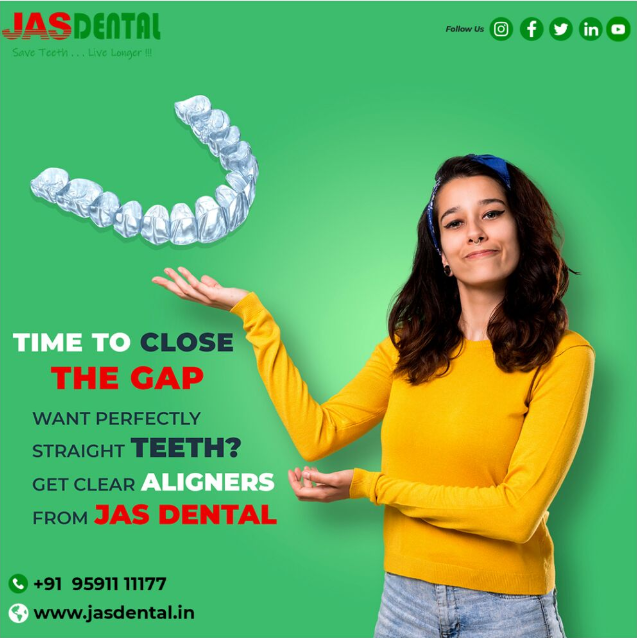 One of the ways our Dubai Endodontists provide the most efficient and comfortable root canal treatment is thanks to our state-of-the-art dental microscope. Dental microscopes allow enhanced, accurate imaging of the internal surfaces of your tooth roots. As such, your root canal treatment is more effective and successful, compared to endodontic therapies performed without a microscope. 
Incorporating of a root canal microscope allows us to ensure no lingering infection, attention to any secondary canals, and thorough cleaning of the tooth before the root canal filling is placed. None of these surfaces are visible to the naked eye, so a dental microscope takes your care to the next level for a predictable procedure.
Symptoms of Clear Aligners
Clear Aligners Treatment Procedure
During endodontic therapy, we gently numb your tooth to prevent any sensations or stimuli during the appointment. From there, the nerve chambers are accessed and the tissues inside of them are removed. We use our dental microscope to thoroughly oversee the cleaning inside of each canal. Next, the tooth is filled to seal out any new bacteria. The overall process typically requires one appointment, followed by a dental crown.
BTM Layout
HSR Layout
Jakkasandra
Koramangala
BTM Layout

Riya Rajagopal
15:13 24 Jan 23
Went here for scaling and polishing. Great job by Dr Sahana. Very professional- even followed up the next day to check if everything was fine

Devanshi Drolia
15:08 16 Dec 22
The doctor and other staff were very professional and respectful. The treatment and procedures were like a breeze . They handled all questions and doubts very patiently.

Ashok Kumar
05:25 01 Dec 22
I go to Jas Dental Clinic regularly for teeth cleaning and other teeth related work. The Doctors and service is really good. The staff in clinic are very friendly and supportive. Dr. Sahana Mizba is really good at her work, she is very knowledgeable and gives right suggestions to patients. I would recommend this clinic to everyone.
HSR Layout
Jakkasandra
Koramangala
Multiple Teeth Replacement
Endodontist
Dr. Satya Reddy is the leading Endodontist in Bangalore, India with over 13 years of clinical experience in advanced endodontic treatments.
Dr.Madhu
Maxillofacial Surgen
Dr Madhukeshwara S Naik is a dental consultant specializing in oral and maxillofacial surgery and oral oncology with 12 years experience.
Dr.K.M.Basha
Implantologist
Dr. Basha is the leading Implantologist in Bangalore, with over 20 years of clinical experience in advanced Implant
treatments.
Frequently Asked Questions
How to eat with Clear Aligners?
You cannot eat while wearing them. But you can eat whatever you want only after removing your trays and then wear them back again.
Can Clear Aligners push teeth back?
Yes, definitely. That's what they are designed for. They apply pressure onto the teeth that brings about the change in alignment of your teeth and attachments are placed onto the teeth which helps in quicker and proper movement of teeth.
Can I use a straw with Invisalign?
Yes you can, but it is better to remove your aligners before consuming any soft/ hard/cold/hot drinks to avoid staining and warping of aligners.
Can attachments chip clear aligners?
No, attachments are actually smooth resin buttons that are fixed onto your tooth that requires movement. No chance of your trays getting chipped or damaged due to attachments.
Can I leave my Invisalign out for a day?
Invisalign aligners are intended to be worn for 22 to 23 hours out of the day. Any less than this, and you risk hurting your progress.
What should I eat while wearing Invisalign?
No food restrictions while you are under aligners treatment. only point to remember is you need to remove aligners before eating or drinking.